Find Affordable and Dependable New Tires at Our Ford Dealership near Dayton
Look no further than the Germain Ford of Beavercreek if you're seeking a great deal on a new set of tires throughout Dayton, Middletown, Fairborn, Xenia, Springfield, Miamisburg and Beavercreek, OH. At our Parts Center in Beavercreek, OH, we're stocked with a vast array of top quality new tires from trustworthy brands like Michelin, Good Year, Bridgestone, Hankook and beyond!
Living in the Dayton area, you'll certainly to want to acquire a set of winter tires for your new Ford car, truck or SUV. We know that winter tires are simply essential to ensure your safety during adverse weather conditions. That's because winter tires have been designed specifically to maintain traction and control while driving on icy or snow-covered roads!
During all conditions, your ability to control your vehicle is determined by the traction between the tires and road. Now, you'll want to make sure that tread depth remains at a legal level to provide for your safety behind the wheel. Fortunately, we're staffed with tire experts that will determine whether your car requires a replacement set of tires. Of course, we're the only place to go to find a set of replacement tires for your prized vehicle. You can place an order for a new set of tires by simply filling out the form below with the requested information!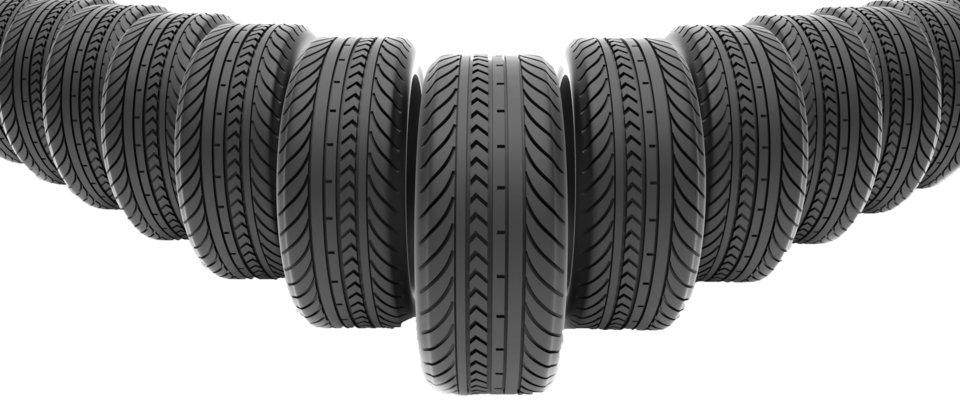 What Size Tires Does My Vehicle Need?
This is a question we are often asked by customers who are having their first set of tires replaced on their Ford vehicle. The easy answer is that your vehicle's current tires will give you the numbers necessary to select the next set, and these are located on the tire itself. You may see letters and numbers like P235/75R15, indicating whether it's a passenger vehicle or light truck, tire width, aspect ratio, whether the tire is a radial or bias construction, and rim diameter. Some tires will have additional letters or numbers that indicate the maximum suggested speed rating and load index.
How Can My Tires Help Avoid Issues With Other Vehicle Parts?
When you drive, your tires grip the road and help you avoid mishaps, but how can these parts help you to understand what is going on with other systems on your Ford car, truck, or SUV? If your vehicle seems to shudder when you driver above a certain speed, this may indicate problems with your balance or suspension and should be brought in for a checkup. If your tires are not in balance, this will cause uneven wear and will reduce the life of the tire while also posing a safety risk to you and your passengers.
Why Do Different Types of Tires Matter?
What it comes down to is that your Ford F-150 will need a different type of tread pattern or thickness than tires for a Mustang or Focus. Each vehicle has its own set of performance specifications and requires a tire that is capable of handling high speeds, heavy loads, or different terrain types. What works for your high-performance vehicle won't work as well for your sedan or truck. Our team can help you select the right one for your Ford car, truck, or SUV to get the best possible results.
What Indicates It's Time to Replace My Tires?
If you see any of the following, you should contact our team to discuss replacing your tires. Some of these issues arise with improper suspension, imbalanced tires, and tires being used for too long.
If you notice uneven wear
Cracking or bulging in the tire treads or sidewalls
If you see anything poking into or out of the tire
If you see the tread pulling away from the body of the tire
If the tread does not pass the penny test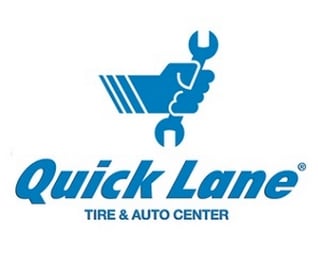 Ready to get some tires?
Once you've purchased your next set of tires, our Service Center will perform fast and easy installation to get you back on the road in no time at all! Before getting started, you'll want to browse our Service and Parts to find discounted pricing on new tires and installation services.
Are you ready to have your new tires put on? Then, just schedule an appointment and we'll take care of the rest!
Schedule Service
Quick Lane®