Keep your vehicle running smooth with routine oil changes
Whether you're driving around in one of the latest Ford models or have a tried-and-true used Ford vehicle that you've cherished for years, you know that regularly scheduled maintenance is an essential part of any vehicle's lifecycle. And of all the maintenance you can do to keep your Ford vehicle in tip-top shape, no service is more important than regular oil changes.
Now, here at Germain Ford of Beavercreek, we take great pride in being gear-heads. We know the ins-and-outs of each and every Ford vehicle for sale at our Beavercreek, OH dealership, and we want to share that knowledge with you. That's why we've put together a helpful breakdown to give all our customers a better understanding of what an oil change is, why it's important, and what we do here at Germain Ford of Beavercreek to make sure the job gets done right.
What is an oil change?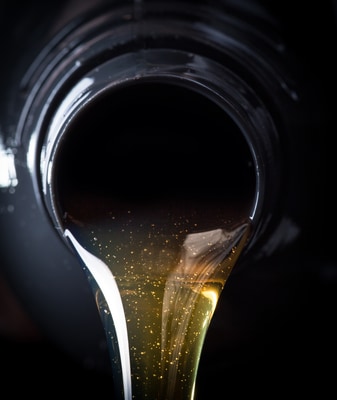 Even if you don't drive a lot or very far, the oil change is a much-needed service that prevents issues from arising. As it ages, oil loses its ability to lubricate and becomes full of debris that can harm the engine. If the oil isn't at the right thickness, it can prevent the engine from being able to cool down, increasing the risk of overheating. It is also important to note that not all Ford cars, trucks, and SUVs use the same oil type. Some require a thicker viscosity than others, and it's imperative that you consult your vehicle's owner's manual for the right oil type.
You know that when you have a Ford oil change performed on your car, truck, or SUV, you're having old oil drained and new oil taking its place. There are also other parts necessary to the oil change process that works with your oil to ensure your engine remains in top working condition. The oil filter helps to catch debris before it gets to the engine parts where it can cause damage. The oil pan is another part of the equation, holding additional oil to ensure the engine doesn't run out.
Our customers can reach out to our Ford service team to answer your questions or set up an appointment. To fully understand why this seemingly unimportant maintenance item is so integral to your vehicle's life, drivers can reach out to our team for assistance. Stop by or contact us for more information because we look forward to offering you the quality oil change that your Ford vehicle deserves.
When do I need to change my Ford vehicle's oil?
The short answer is: It varies from model to model.
However, Ford vehicles are typically designed to be pretty conservative with oil, so you can usually abide by a few rules of thumb. If your vehicle is a 2007 model year or older, you'll typically want to have your oil and filter replaced every 5,000 miles or six months, whichever comes first. On the other side of that coin, if you're driving a 2008 model or newer, you can often go as far as 7,500 miles or six months, whichever comes first. In fact, there are even some Ford models that can go as far as 10,000 miles between oil changes. However, it's always best to consult your owner's manual or one of our Ford service technicians here at Germain Ford of Beavercreek to determine the proper intervals between your oil changes, as differing driving habits like towing heavy loads or frequently driving at low speeds for long distances can affect the longevity of your engine oil.
Synthetic or Traditional Motor Oil?
This is a common question that drivers have, but the truth is, it depends on your vehicle. Synthetic oil is believed to lubricate better than traditional oil, standing up to the heat better without becoming gelled or watery. There are some blends designed specifically for high-mileage vehicles, helping them to continue driving for longer. Some synthetic blends claim to improve fuel economy, giving you a better gas mileage for your commute. If you aren't sure which is better for your vehicle, you can speak to our team, but as always, you can trust that we use the right oil for your Ford model by default because we know your vehicle.
Okay, I'm due for an oil change, what do I do?
This is a fairly common question, and luckily, it's one we're well-equipped to answer: Just bring it to us! At our Beavercreek, OH Ford service center we've happily provided thousands of oil changes to drivers all over our hometown and nearby Xenia, Fairborn, Miamisburg, Middletown, Dayton, Springfield, and Vandalia, OH, and we'll happily do the same for you.
In fact, when you bring your Ford vehicle in for an oil change, you can even take advantage of The Works™ service package, which includes an oil and filter change using Motorcraft synthetic blend oil, a tire rotation, tire pressure check, brake inspection, battery test, filter check, belt and hose check, fluid top-off, and comprehensive multi-point inspection.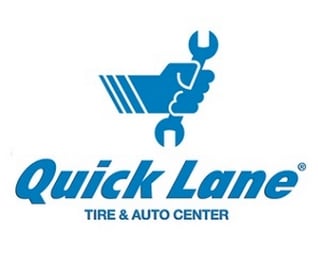 That sounds great!
That's not really a question, but you're right, it does sound great! What's more, all you need to do to take advantage of our attractive offers on oil changes here at Germain Ford of Beavercreek is simply schedule your next service appointment right online today! We'd love to help you get the most out of your Ford vehicle, and having your oil changed with us is one of the best things you.
Schedule Service
Quick Lane®